A Guide To Effective Marketing Analytics
Maximizing Marketing ROI with Data-driven Insights
Over the past few years, marketing analytics has evolved as an integral part of enterprise marketing efforts. Companies have been using it to drive value across their marketing initiatives — from optimizing email marketing campaigns to mapping customer journeys across digital touchpoints. However, a Gartner survey revealed that only 54% of marketing decisions were based on marketing analytics. Poor quality data, unclear recommendations, and lack of actionable results are some of the challenges cited by the marketing leaders. This whitepaper covers how CMOs can design an effective marketing analytics strategy to maximize ROMI.
Read this whitepaper to know more about:
✓
How marketing analytics empowers marketers
✓
What are the challenges in marketing analytics
✓
Best practices while implementing marketing analytics
✓
Marketing analytics success stories for CPG companies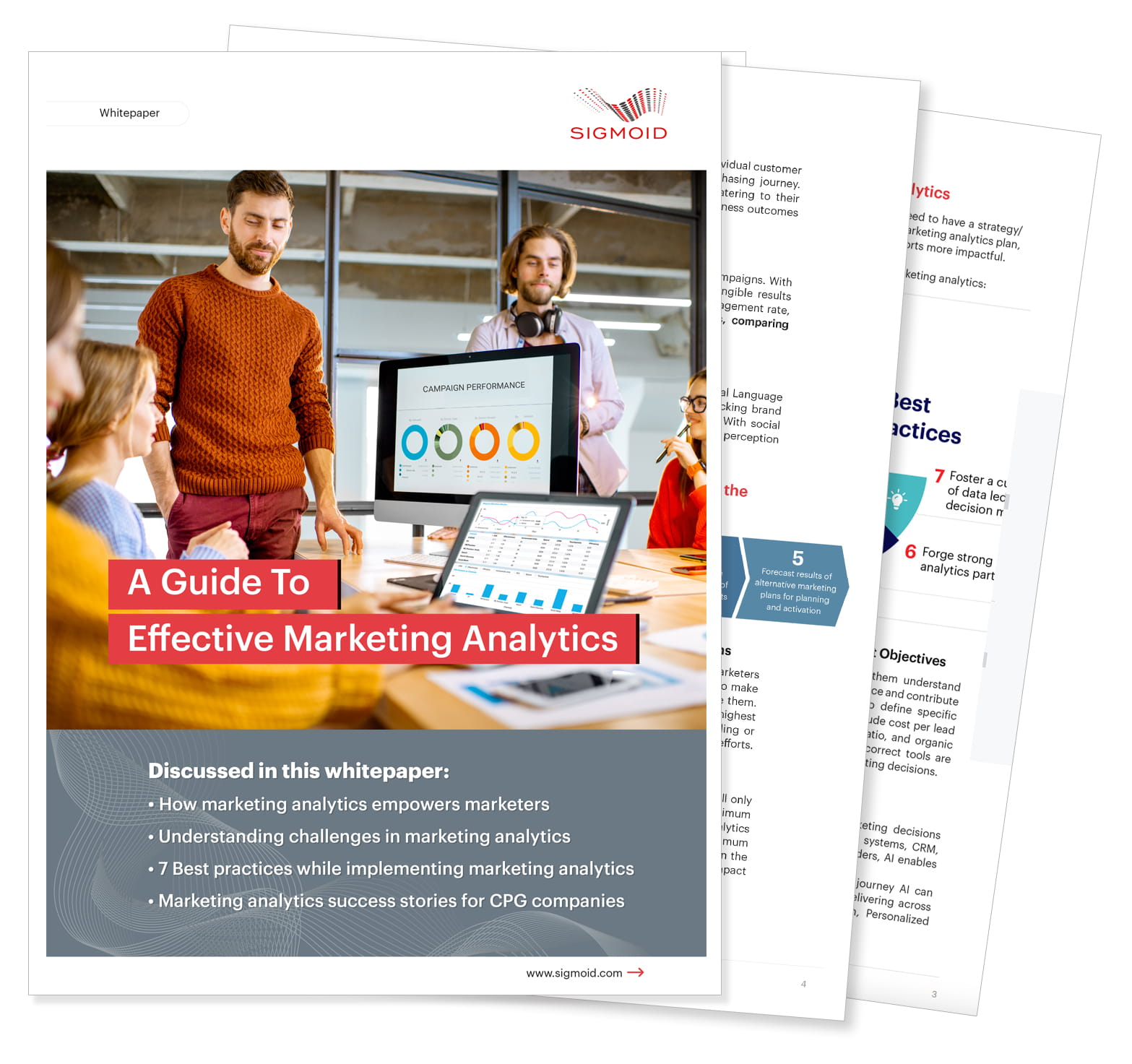 How Marketing Analytics Empowers Marketers?


 2 Case Studies Inside This Whitepaper
How a CPG Brand optimized marketing spend to achieve:
25% improvement in ROAS
10% cost saving in campaign spend
How a Pet Food Brand used MTA and MMM to enable:
15% lift in new user conversion
Automate the report generation completely
Download this whitepaper to learn how to leverage a data & analytics centric approach to improve the ROI on marketing investments.