Businesses today are trying to adopt better technologies to handle data at a much faster pace due to the growing uncertainties of the Pandemic. This has opened up the need for different functions within organizations to rely on data for deeper insights for effective decision making. At the same time, spending across the board has shrunk and expectations from data investments are higher than ever.
Key discussion topics:
As a data leader, how can you use data and analytics to help your organization reshape the business, identify emerging opportunities, and manage risk?

Where should you be investing versus divesting? E.g., Is now the time to go all-in on cloud?

How the current situation is going to impact data initiatives planning for 2021?

Can niche data consulting firms help scale in cost optimized manner, or fill skills gap, or help in accelerating?

How do you position yourselves to take advantage of the eventual transition out of this economic situation?
Who should attend?
If you are a data and analytics leader struggling with key questions about the current global economy and which data initiatives to undertake right now

If you are wondering how to use data and analytics to help your organization reshape the business, identify new emerging opportunities, and manage risk

If you are wondering whether you should be investing versus divesting?

If you are wondering if this is the best time to migrate on cloud?

If you are rethinking your data architecture or analytics approach
Speakers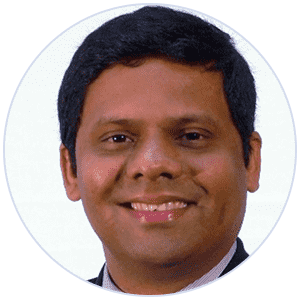 Haroon R Abbu
Vice President of Advanced Analytics, IoT, & Data Services
@ Bell and Howell
Bell & Howell is one of the largest and most sophisticated technology enabled service organizations in the world, with more than 1,000 service engineers, 24/7/365 customer service and technical support centers, as well as IoT driven analytics, advanced remote monitoring and
diagnostic capabilities. Leveraging a rich history and expertise in mechatronics and workflow efficiency, the company delivers comprehensive solutions in retail click and-collect, pharmaceutical factory intelligence, consumer packaging automation, and production mail.
Haroon is an accomplished leader with over 20 years' industry experience in leading technology enabled business transformation. He has vast experience and expertise in implementing and integrating enterprise applications and streamlining processes and tools to continually achieve operational efficiencies. He is currently leading a team of data scientists and solution architects to build the next-generation analytics products and service capabilities powered by Internet of Things (IoT), machine learning, and advanced analytics to drive service efficiencies and data monetization. Haroon has presented his thought leadership on digital transformation in leading industry conferences and has published his work in scholarly journals.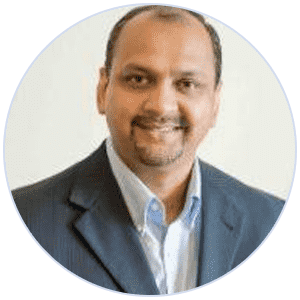 Sangeeth Ponathil
Senior Director
@PH Connect, Pizza Hut
Sangeeth is a strategic and result oriented technology leader with 25-plus years of broad leadership experience in technology strategy and enterprise solutions delivery in retail, hospitality and financial services domains. He has extensive experience in overseeing strategic programs and managed portfolios encompassing Big Data, AI/ML, e-Commerce, CRM/Loyalty, Supply Chain, BI and Operations across a variety of technology platforms. At Pizza Hut US, he successfully built the advanced data & analytics practice from the ground up, while staying focused & aligned with the business outcomes.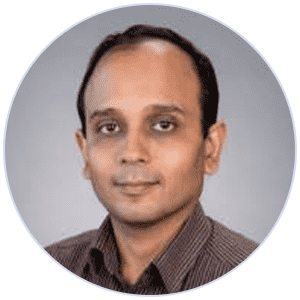 Kazi Zaman
Former VP Engineering, Data & AI
@ Electronic Arts
Kazi Zaman is an engineering leader focused on transforming businesses with Data & AI. Most recently as the VP of Engineering at Electronic Arts he helped unlock value from petabytes of gamer and gameplay data where he led teams in the areas of core data platforms, data driven applications and AI powered content generation. He was previously a Sr Director of Engineering at Greenplum, a division of EMC, where he focused on the analytic capabilities of the core Greenplum Database. At Yahoo! Kazi managed teams working on the  HDFS and Map Reduce components of Apache Hadoop.  Prior to this, Kazi worked at Oracle, Siebel and nQuire where he worked on what is now the core server at the heart of Oracle's Business Intelligence offering(OBIEE). 
Kazi received his Ph.D in computer science from Columbia University in the area of databases. He previously received a B. Tech in computer science and engineering from IIT Kharagpur.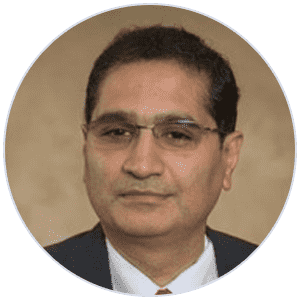 Prabhu Chandrasekhar
Director of Data & Analytics
@Advance Auto Parts
Prabhu is a Director of Data & Analytics at Advance Auto Parts. He is an accomplished Data Leader responsible for data strategy, architecture, and data engineering for Advance Auto Parts. He has over 22 years of experience in the industry which includes the last 10 years in the data and analytics space.
At Advance Auto Parts, Prabhu has been architecting the platform for cloud data strategy, leading the team in developing end to end data pipelines. Data strategy being a cardinal part of the Advance transformation journey – Prabhu's responsibility includes evolving the data platform to support these transformational initiatives specifically in the Finance and Pricing initiatives.
Prior to Advance Auto Parts, Prabhu has led data teams at NetApp and Cisco.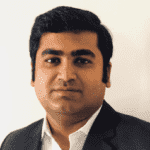 Lokesh Anand
Chief Executive Officer & Co-Founder
@Sigmoid
As the Co-founder and CEO of Sigmoid, Lokesh Anand is responsible for running end to end data analytical services business. He has been instrumental in establishing Sigmoid as a trusted and sought-after strategic data partner for global Fortune 500 companies. As a big data visionary, he built the whole business around Big Data, when it was still in the very initial stages of maturity in India. After having worked at Procter & Gamble and Siemens, Lokesh co-founded Sigmoid in 2013 to deliver custom data solutions focused on scale, speed and intelligence. His team of data consulting experts help companies drive faster results by leveraging the latest and innovative approaches in data engineering and data science.
Moderator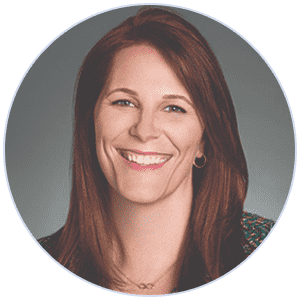 Kathleen L D Maley
Member, Analytics Expert Network
@International Institute of Analytics
Kathleen Maley is a business leader specializing in the science of data and analytics.
With more than 15 years of experience, she helps her partners achieve outsized business value through the practical application of analytical techniques. She is a cultural change agent in the adoption of analytical strategies, and her passion is found in helping organizations leapfrog her early experience to accelerate their journeys toward value-generating analytics. Kathleen started her career on the leading edge of a revolution in data-based decision- making at Bank of America. She built predictive models, ran a model risk management group and led several business-analytics verticals. In her culminating role as the bank's consumer deposits pricing executive, she transformed the business from intuition-based to predictive model-based, creating an efficiency of $65 million per basis point saved. 
As the head of consumer and digital analytics at KeyBank, Kathleen increased the economic impact of her team by elevating their role from data provider to strategic partner. She established a discipline for measuring realized benefit of analytically informed business initiatives and engineered a shift toward collaboration, ensuring analytical solutions are developed hand-in-hand with business execution plans.
Kathleen is a member of the International Institute for Analytics' expert network, board member and volunteer statistician for Turner Syndrome Society of the United States,published writer and frequent speaker. She holds degrees in Mathematics and Applied Statistics. Previously, Kathleen taught high school mathematics and statistics in Costa Rica, Mexico and China.