Takshashila – Sigmoid's In-house Learning Academy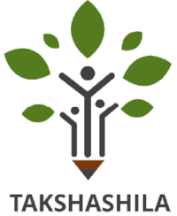 To Learn Is To Grow
Inspired by the world's first university and a beacon of knowledge – Takshashila is Sigmoid's in-house learning academy that aims to provide employees with opportunities to acquire new skills (reskilling) and to enhance their current skills (upskilling). Built on one of our core values of continuous learning, Takshashila fosters application-oriented learning with best-in-class resources and platforms.
At Takshashila, we take a holistic approach to individual learning while enabling outcome-driven learning

Technical Training

Soft Skills

Client Management

Knowledge Sharing

Professional Etiquette

Leadership Training

Behavioral Training

Project Management
Training Programs for Employees
We strongly believe in helping every new joinee at Sigmoid familiarize with the organization's projects and processes while accelerating their professional development. We offer support to all our employees from Day 1 to become rounded professionals.

6-8 weeks training on the data foundation
Campus to corporate transition
Facilitate hands-on experience
Continuous assessment

Customized 4-6 weeks training
Business acumen skills
Simulation to real-world problems
Project management

Customized training based on the department
Sessions on company's technical working
Upskilling & reskilling on need basis

Project-related upskilling & reskilling
Continuous learning alongside live projects
Hands-on project work
Highlights of Learning & Development Program
We facilitate personalized and continuous learning pathways integrated within the flow of the work.
Our learning approach includes instructor-led classroom sessions, online learning, and peer-to-peer knowledge sharing interactions.
Extensive training by subject matter experts (SME) in respective teams based on project requirements.
Every technical topic is facilitated by an interaction with a subject matter expert to gain a deep understanding of the subject.
All new employees at Sigmoid are assigned a mentor to help them assimilate into the organization quickly.