Sigmoid enters into Edge partnership with Google Cloud
Leveraging synergies in data engineering, machine learning and cloud IoT to deliver the value of edge computing to data driven enterprises
Forbes states that for a typical Fortune 1000 company, just a 10% increase in data accessibility will result in more than $65 million additional net income. Global enterprises today rely on real time data from myriad sources including point of sales systems, sensors, mobile devices to glean actionable insights that help them solve complex business challenges.
Just as opportunities increase with the amount of data that is available for accurate decision making, there is renewed benefit in bringing data and processing closer to the users and connected devices using Edge computing. IDC estimates that there would be over 55 billion connected devices worldwide and 75% of them will be connected to an IoT platform by 2025. The data generated from these connected IoT devices would be a staggering 73 ZB.
Edge computing enables data to be analyzed closer to the source before moving to a cloud data warehouse or a data centre thereby offering high speed, very low latency and reliability for faster data processing and insights delivery. This is where advanced data engineering approaches that leverage highly skilled data engineers and cutting edge technologies help businesses attain flexibility and nimbleness to run efficient analytics infrastructures.
Sigmoid's unique approach to drive a data driven culture comes with a mix of the right talent, expertise in latest technologies and proven processes. These have enabled our clients to not only develop sustainable data strategies but also experience actual business outcomes on a continuous basis.
Delivering business value with Sensor analytics
Sigmoid's experience in building end to end data analytics systems enabled the development of a scalable framework that could ingest data from automobiles and provide risk analytics and issue resolution with real time monitoring 30x faster than before. The data science team has also developed ML systems that have helped in reducing costs of scheduled machine maintenance by automating detection of behaviour patterns using data from sensors.
Sigmoid has always been at the forefront of solving complex business challenges using advanced analytics for enterprises grappling with huge volumes of data. The collaboration with Google Cloud now further strengthens our capabilities in building solutions around real-time analytics, cloud data warehousing and AI solutions for various industries like Retail, CPG, Media, Ad-Tech and Manufacturing.
"Data at the network edge can contain valuable insights on consumer behavior, connected devices and machines, supply chains and more," said Tanuj Raja, Global Head, Strategic Partnerships at Google Cloud. "By delivering its analytics services to the edge on Google Cloud, Sigmoid is helping businesses analyze this data closer to the edge, helping them make data-informed decisions more often and quickly."
Conclusion
As the number of data citizens and systems that consume data continue to rise, there is an increasing need to deliver accurate insights when they matter most. While cloud continues to play an essential part in the modern analytics ecosystem, the new possibilities driven by Internet of Things (IoT) devices and advent of 5G, are compelling enterprises to reconsider their data infrastructure strategies. By partnering with data experts businesses can drive the adoption of new technologies that drive digital transformation in the years to come.
About Sigmoid
Sigmoid is a strategic data partner to Fortune 1000 companies in delivering innovative solutions using machine learning, big data, open-source, and Google cloud technologies. Sigmoid builds and manages among the largest data platforms in the world through deep expertise in Data Engineering and Data Science. By helping companies across industries in their digital transformation journeys, Sigmoid translates huge volumes of data into actionable insights and faster business value.
Every CIO today needs to build their open-source and cloud strategy. We are an active contributor to several open-source softwares like Apache Spark, Kubernetes and Kafka.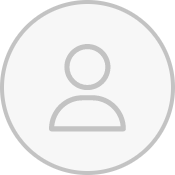 Tanuj Raja
Global Head, Strategic Partnerships at Google Cloud