Cloud Data Lake and Data Warehouse Services
One-stop solution to implement advanced data warehouse platform, modernize cloud data warehouse, migrate data, and build robust data pipelines
Cloud Data Migration to Strengthen Structured Analytics Infrastructure
For the cloud data migration process to be successful, companies need to ensure that they have the right data integration and cloud data management capabilities. Cloud data warehouse services by Sigmoid create a central repository of data that can be analyzed for actionable decision making. Leverage Sigmoid's partnerships with the largest of cloud vendors like Google Cloud and AWS Cloud infrastructure to drive success in your cloud migration journey.
Our Framework for Cloud Data Warehouse Solution to Accelerate your Digital Journey
Our cloud data management, data lake and cloud data warehouse services help enterprises to capture, store and analyze large volumes of data with scalable systems delivering a high performance of real-time analytics workloads. Our cloud data warehouse framework enables organizations to:
Determine organization's maturity on the cloud
Design a robust cloud adoption strategy
Systematic migration from on-premise to cloud
Optimize costs and resources in the long run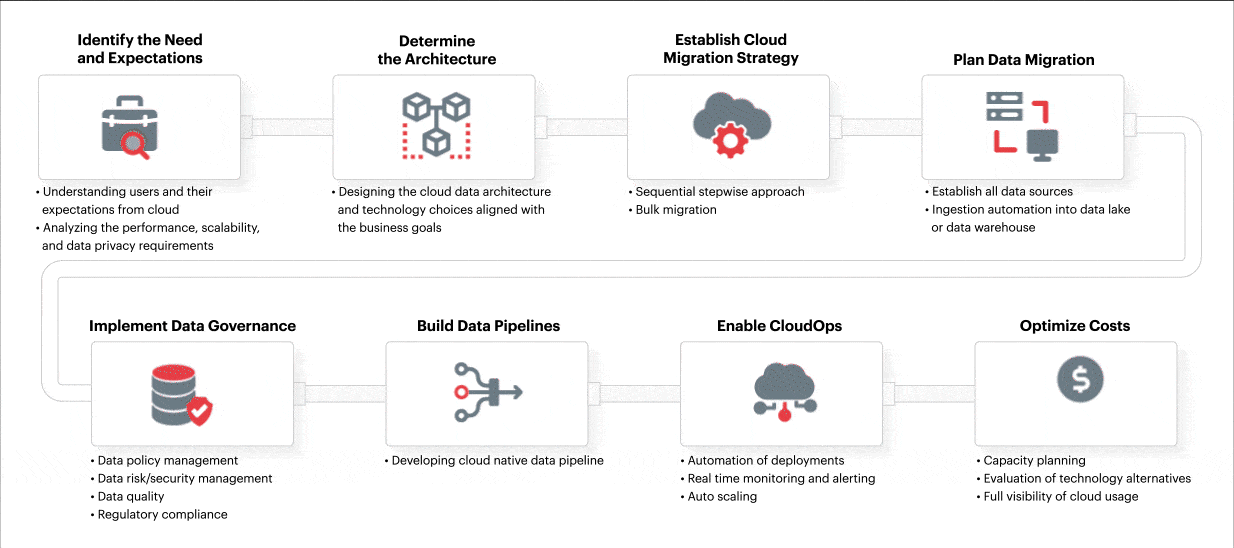 Whitepaper: A Guide to Cloud Data Warehousing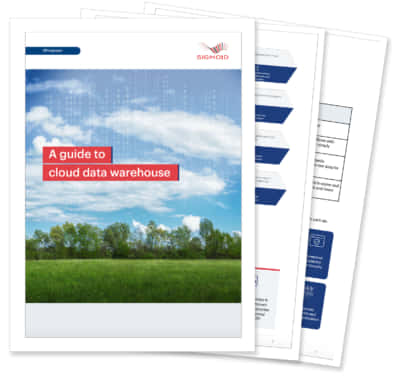 Bolstering enterprise analytics with CDW
Empowering business users with real time decision support systems relies on a high performance and scalable data infrastructure which seamlessly integrates with multiple data sources. Today, cloud data warehouses offer a host of benefits including unmatched availability, security, improved scalability, better disaster recovery and seamless access to data at much lower operating costs than on premise infrastructure.
Cloud data warehouse resources
Learn more about the data engineering services