Home / Accelerators / Sigview
Powering real-time analytics for AdTech
Sigview is a plug-and-play real-time data analytics tool for advertisers. Programmatic marketplaces and buyers use Sigview to generate more revenue using real-time insights by analyzing billions of advertising impressions within seconds. Engineering managers and marketing analysts can slice and dice petabytes of data, get real-time alerts and even schedule reports on intuitive dashboards. Whether you want to optimize your campaigns, discover new advertising inventory, or generate better revenue opportunities, Sigview is your one-stop shop for all your advertising needs.
One-stop analytics solution for your data

Real-time data ingestion
Connect to multiple data sources like DFP, Pixel servers, audience, and viewability partners. Sigview enables data ingestion in any format with a <15 mins data latency.

Connect any data warehouse
Sigview can connect to any data warehouse- Google BigQuery, Amazon Redshift, Snowflake, and more. It powers a unique dashboard for your specific reporting needs.

BI and advanced analytics
Query and solve complex use cases with an easy-to-use interactive analytics dashboard without relying on analysts and BI experts.

Fully managed services
Reduce the time and cost of maintaining an analytics infrastructure with our fully managed services, guaranteed SLAs, and 24×7 support.
Why AdTech leaders choose Sigview?


Real-time data ingestion of over 150 BN rows
Auto-scaling capabilities
No limits on the number of users

Fast query performance on PBs of data in ~5 secs
Latency under 15 mins
Supports concurrency of 500+ users

4x faster go-to-market with unique architecture
Interactive dashboards
Upto 30% reduction in total cost of ownership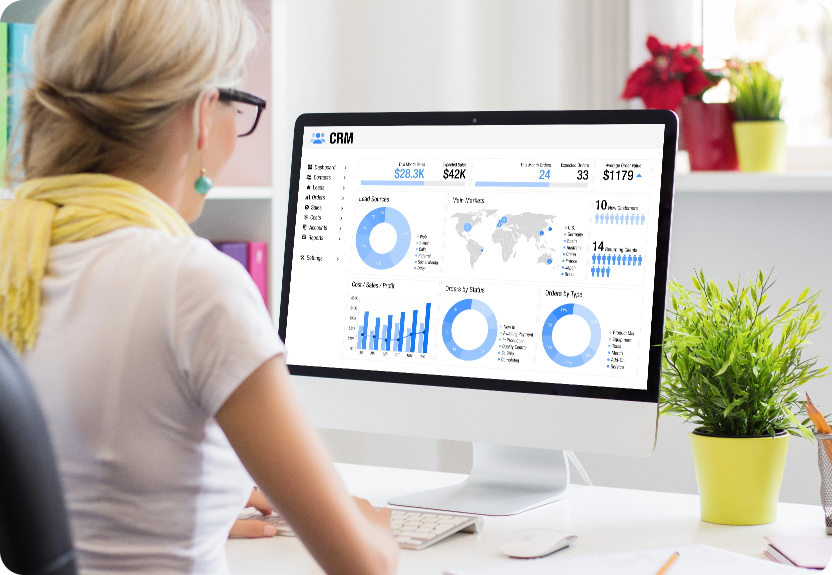 Sigview's faster query performance, alerting and reports generation, delivered annual savings of upto $500,000 for leading AdTech company.
80 MN rows of data processed daily
Average query response time of under 3 seconds
12x faster time to market
Analyze billions of data rows in real-time

Maximize yield and fill
Analyze bid behavior across apps, sites, formats, devices, and user attributes to improve inventory. Empower sales teams to identify upsell opportunities. And advise your clients on the costs and benefits of individual price floors, advertiser blocks, and category blocks.

Discover and predict inventory
Streamline inventory discovery through drill-downs, identify issues, strategize, and take action. Enables next-level demand planning with accurate forecasting to help you understand and ensure your inventory and plan for the future.

Troubleshoot in real-time
Proactively identify integration issues with inventory partners, auction errors, timeouts, or broken tags. Prevent revenue leakage and business-critical escalations by quickly spotting issues to build trust with your customers.

Optimize campaigns
Identify what's working, what isn't, and what needs to be done in real-time to empower your campaign teams. Monitor buys, identify high or low-performing inventory and adjust bids/spend in real-time to optimize performance.

Transparency
Streamline your sales, operations, and planning with a unified reporting system across your enterprise. You can also take advantage of Sigview's visibility to share a granular view of live campaign or inventory performance to build trust with your customers.

Pre-bid analytics
Enable sell-side platforms to run analytics on all pre-bid data with real-time visibility to all pre-bid auctions across bidders. Monitor performance metrics like revenue, latency, and time-out by bidders. Drill down billions of rows in seconds by inventory.

Empower CPG marketers with robust MTA models to measure and monitor marketing strategies, gain deeper insights, and deliver sales lift.

Integrated and secure data pipelines that help you gain better visibility across the enterprise, generate quality insights, and make informed decisions.