Focusing on efficient use of AWS cloud brings immediate and tangible financial benefits. However, most organizations are unprepared to profit from this savings opportunity and likely overspend. Today's data-driven enterprises collect, process and store PBs of data each hour to enable real-time decision making.
Accurately and efficiently deriving insights on-demand rely on high performant and reliable ETL pipelines running robust cloud technologies such as AWS. With growing business needs organizations are fiercely finding ways to improve their AWS cost management. Join cloud optimization expert Jagan, who has 14+ years of DevOps experience and has managed infrastructure with 3000+ clusters as he shares proven approaches that resulted in $2.1 Mn saving on annual AWS spends.
This free webinar explores the factors that increase the complexity of managing AWS cloud costs as well as best practices for reducing AWS spend. You will get actionable tips that can be implemented immediately to drive cloud success.
Key discussion topics:
Best practices to design the cost-aware architecture

Gaining full visibility of AWS usage

Better capacity planning for long term cost savings

Evaluation of technology alternatives & infrastructure enhancements

Cost optimization strategies i.e unused resources, reserve vs spot instances, data storage, scaling

AWS Credits and Discount options to reduce the cost without making any infrastructure changes
Speakers
Jagannath Nikam
Enterprise DevOps Architect
Sigmoid
Jagannath is a Dev Ops evangelist who leads the Dev Ops practice at Sigmoid. Prior to Sigmoid, he has led 2 start-ups and has vast experience in architecting and implementing solutions for businesses on AWS, GCP and Azure. He has delivered over 99.9% system uptime for multiple clients across, CPG, Retail, AdTech, BFSI, QSR and Hi-Tech verticals.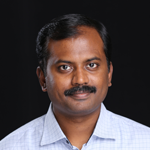 Kousik Rajendran
Solutions Architect
AWS
Kousik Rajendran is a solutions architect at AWS and has over 12 years of experience as an entrepreneur. He has helped his customers build reliable, scalable, and cost-effective cloud solutions. Seasoned in product development and building scalable applications, Kousik has delivered hundreds of products and projects across the globe. He is also passionate about machine learning, healthcare, and travel.
Moderator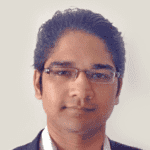 Mayur Rustagi
CTO and Co-Founder
Sigmoid
Mayur is a leading industry expert in designing end-to-end architectures and building data pipelines for big data applications specifically on cloud and open source technologies. He has led the development of hundreds of such data pipelines in production systems for leading organizations and has put complex ML models into production.