How can your organization increase sales uplift by continuously measuring and optimizing marketing activities across channels at granular levels? One important capability in the CPG marketer's arsenal today is in-flight optimization: the ability to adjust campaign elements while the campaign is in the field.
Watch Rineet Ratnakar (CIO – Hygiene and Home, Reckitt Benckiser) and Rahul Kumar (Chief Data Science Officer and Co-Founder, Sigmoid) to know how leading CPG companies assess and predict the impact of online advertising campaigns on offline sales for multiple brands to improve ROI.
Key discussion topics:
Challenges in measuring marketing effectiveness

Building the right models to assess marketing impact

Best practices for implementing multi-touch attribution

How to make your digital marketing spend count
A Message from Rineet Ratnakar
"Learn how RB used advanced Machine Learning models to get a timely and accurate read on how hard the marketing dollar is working."
Rineet Ratnakar, CIO of Hygiene, North America, Reckitt Benckiser
Speakers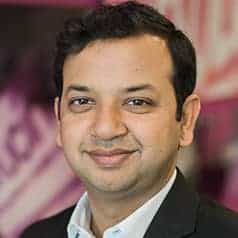 Rineet Ratnakar
CIO – Hygiene and Home, North America,
Reckitt Benckiser
An industry veteran in the CPG-Data Analytics space, Rineet Ratnakar has been at the forefront of Reckitt Benckiser's marketing and analytical initiatives.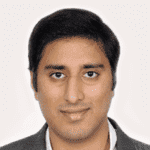 Rahul Singh
Chief Analytics Officer and Co-Founder
Sigmoid
The go-to person for transforming businesses using ML and AI, Rahul Singh leads the strategy, design, and implementation of data science projects at Sigmoid.