Sigmoid extends employee & community support to fight COVID-19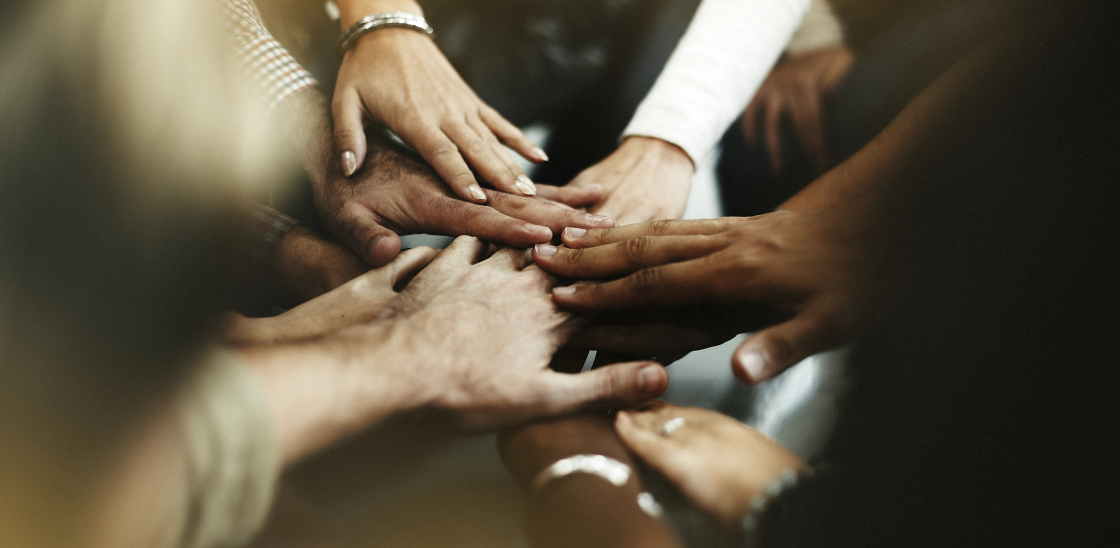 COVID-19 pandemic has brought a swift change in the way we work. From impacting businesses to taking a toll on physical and mental health, transitioning into the new normal has been challenging. The companies quickly moved to a virtual decentralized model of working to ensure employee safety and business continuity.
At Sigmoid, the health and safety of our colleagues, customers, partners, and the community at large is our top priority. To ensure this, in the last year, we have taken several initiatives to help them emerge stronger and continue to do so as India fights the second wave of the pandemic. These initiatives are aimed at helping those affected by COVID to heal faster and reshape their lives for the better.
Employee support
Apart from the continued work from home option for our employees, we have taken several measures to support the employees and ensure their wellbeing. Communication was one of the strong focus areas, to engage with employees and ensuring that they are at the best of their health. We took a few initiatives such as:
Employee Wellness Program
The pandemic has taken a toll on emotional and mental health with stress, anxiety, depression, and other mental health implications seeing a concerning rise. Nearly 7 in 10 employees found the COVID-19 pandemic as the most stressful time of their entire professional career.
To support the employees through this crisis, we have introduced an Employee Assistance Program to help them with counseling and emotional therapy. Sigmoid has collaborated with The Wellness Corner, a wellness engagement company that focuses on a holistic transformation of employees in terms of physical, emotional, and mental wellbeing.
The 24×7 service will ensure that employees can reach out to the experts to help deal with grief and loss, family issues, workplace issues, stress, and mental health issues.
COVID response team
Sigmoid has formed a dedicated team to help employees with exhaustive resources on COVID-19. Many employees have volunteered to provide assistance by amplifying the search for critical medical supplies, hospitalization, and settling insurance claims.
Further, as a part of the association with The Wellness Corner, employees will have access to COVID resources, COVID-19 symptom tracker, booking vaccination slots, order medicines online, and more.
Online Doctor Consultations
To help employees with health checkups, we are facilitating online doctor consultations where they can reach out to orthopedics, gynecologists, and general physicians by making an online booking. Employees can chat with them on the Wellness Corner app or talk to them by scheduling appointments.
These free consultations are aimed at speeding up the consultation process and do away with the need to visit clinics and hospitals until absolutely required.
Bearing COVID-19 vaccination cost
Sigmoid will cover the entire COVID vaccination cost of employees and their family members. Apart from the full reimbursement of the vaccination costs, employees will also get paid leave for the vaccination process.
Insurance cover
As a part of its insurance cover that Sigmoid provides to its employees, it will also cover COVID-related hospitalization and treatment. The policy covers the spouse and children of the employee.
Financial support
Sigmoid is providing financial support to the employees in distress due to COVID by providing company loans and salary advances during exigencies. The company has also taken an initiative to provide COVID death benefits to support employees' immediate family members.
Extra Paid Leaves
Sigmoidians can avail extra paid leaves for employees affected by COVID to help them recover without exhausting the earned leaves. This COVID leave policy ensures paid leaves of upto 28 days till fully recovered.
Setting up home office
Sigmoid is supporting the employees to set up their home offices by providing infrastructural support to create an ergonomic workplace at home. Employees can loan chairs, monitors, and desks. The company also tied up with WFH Infrastructure partner Flipspaces, where employees can purchase work from home boxes at discounted rates. The laptops are being home-delivered on a timely basis to all the new onboarded employees.
Training managers
To accomplish more productivity, have more accountability, and more empathy towards the employees, Sigmoid conducted several trainings for the managers during the pandemic. This ensured the overall employee support by actively listening to them.
Supporting the community
As a company, we are taking every effort to support external communities to fight the pandemic. Sigmoid has donated funds to St. John's National Academy of Health Sciences, which has set up a dedicated COVID Care Centre, and Hemkunt Foundation, an NGO tirelessly working towards COVID relief by setting up oxygen centers, importing oxygen concentrators, providing oxygen refills, and ambulance services.
Supporting the partners
We are also encouraging business continuity while ensuring that all our customers and partners are in the best of their health. Sigmoid had launched COVID analytics to help CPG companies transition to the new normal seamlessly. The COVID war room helped the companies make sense of the current situation and effectively handle the challenges such as managing the demand-supply issues and effectively handling inventory, assortment, pricing, and promotions.
These are challenging times and we believe that every effort can make a difference. By providing strength and support to our employees, partners, and community, we hope to positively impact their lives.
About the author
Srishti is Content Marketing Manager at Sigmoid with a background in tech journalism. She has extensively covered Data Science and AI space in the past and is passionate about technologies defining them.