Why B2B marketers need interactive analytics platform?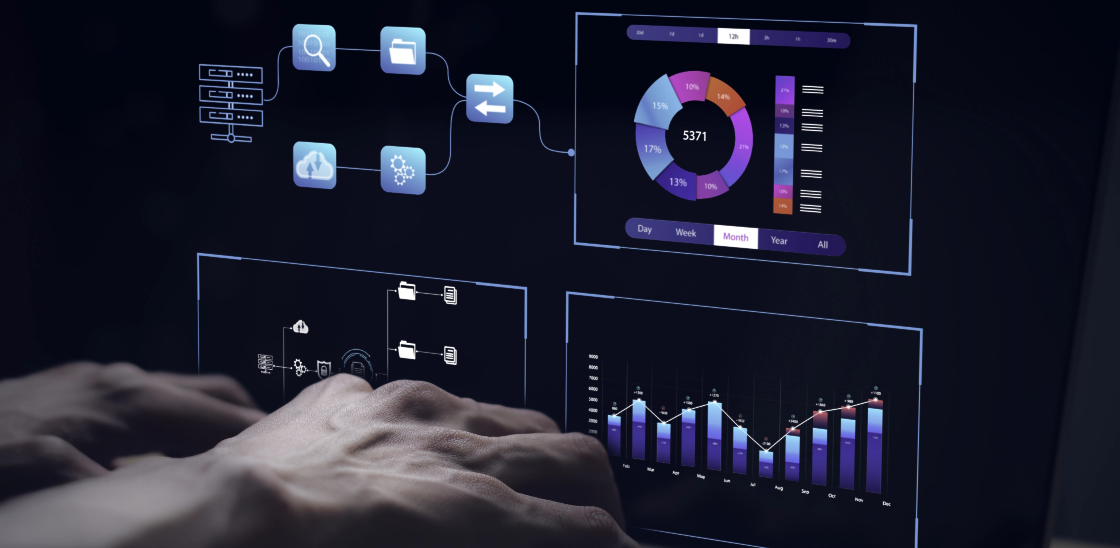 Your B2B marketing campaigns and programs generate a huge amount of data and dashboards are perhaps the best way to visualize, understand, and provide insights into their performance.
In order to create the perfect B2B marketing dashboard, you need to determine the right number of metrics to best understand what is really going on with your data.
These real-time consolidated data views are essential assets to monitoring marketing program performance. A marketers who can see what is happening in real time and measure progress toward a goal and react to improve things- before it's too late to regain lost dollars and opportunities.
Doing so will quickly provide some relevant information so that marketing goals kept in view and businesses can take action making better-educated decisions.
Measuring ROI and campaign effectiveness:
B2B marketing campaigns generate a lot of data, from high-level revenue reporting down to program and channel-specific metrics. This data is a prerequisite for measuring ROI and campaign effectiveness, but that doesn't mean it's easy to understand.
It's not uncommon for marketers to use a dozen different tools (Third party analytics apps, custom back-end systems, elaborate Excel or Google spreadsheets) to track campaign performance.But measuring ROI on the basis of these third-party tools it's difficult to understand. And It will be more difficult when you are dealing with a large amount of data. It becomes more expensive and more time to consume which will affect their ROI scalability.
B2B Marketing Strategy:
A success B2B marketing strategy is playing a key role to grow your business quickly. If you have large amount of data and you need to make effective plan for your business goals, you need fast tools to define your target well and quick. But for some marketer it's not easy task to perform on time.The skill to take data, make it visualise and collaborate with business units, share insights and then make strategy is a fundamental shift in the way we do business. For businesses seeking to market themselves to clients and other organizations as effectively as possible, access to real-time reporting and up to the minute information is use to makes quick strategy. You need to round out your B2B marketing strategy by optimizing your time and money which you're going to invest.
How accurate is your data?:
Analytics decisions depend on how accurate is your B2B marketing data whether you need to do the Gap analysis, predictive analysis, growth models, competitor and ROI analysis industrial information etc, your data should be accurate and segmented. In case of marketing big data, it's difficult to make it accurate and productive, data scalability is always a problem for most of the organizations. The efficiency with which reps can connect with top decision makers and sell is much lower with bad data. Clean, secure and accurate data always gives the marketer the best opportunities to optimise transparency in reports, educated decisions and decide the future results on time which saves money.
API's for B2B Integration:
Enterprises are turning to an API strategy to drive B2B integration. This is the era of integration where one solution is not appropriate from one tool. In B2B marketing, there are tools which giving them access to other tools to provide an additional solution which is a priority for marketers. Solution sharing is the key now to drive accurate and effective outcomes and it will be more effective if you will get it on one platform. In B2B marketing integration, everyone needs social media connectivity, search browsers, data transfer ways and other solutions which they need in one platform for day to day working environment which help them to take a fast decision and save your valuable time.
Sigmoid can be an integral part of a successful B2B marketing strategy, by ensuring your data is cleansed, enriched, and integrated so it can yield the most accurate marketing insights. We helps marketers increase revenue contribution by solving some of their toughest data management and visualization problems. We can provide you with real time reporting to visualize your data with our smarter and faster product Sigview with full access to our API connectors.
Conclusions:
These data journey tendencies can offer valuable information on which parts of your marketing strategy are strong and which could use improvement. Using this data, marketing professionals can identify targets for upselling opportunities, accelerate sales, and even discover new markets. Additionally, you can fine-tune your marketing for the future.