Boosting ROI with data modernization: 8 questions from The CPG Guys podcast with Mayur Rustagi and Frank Cervi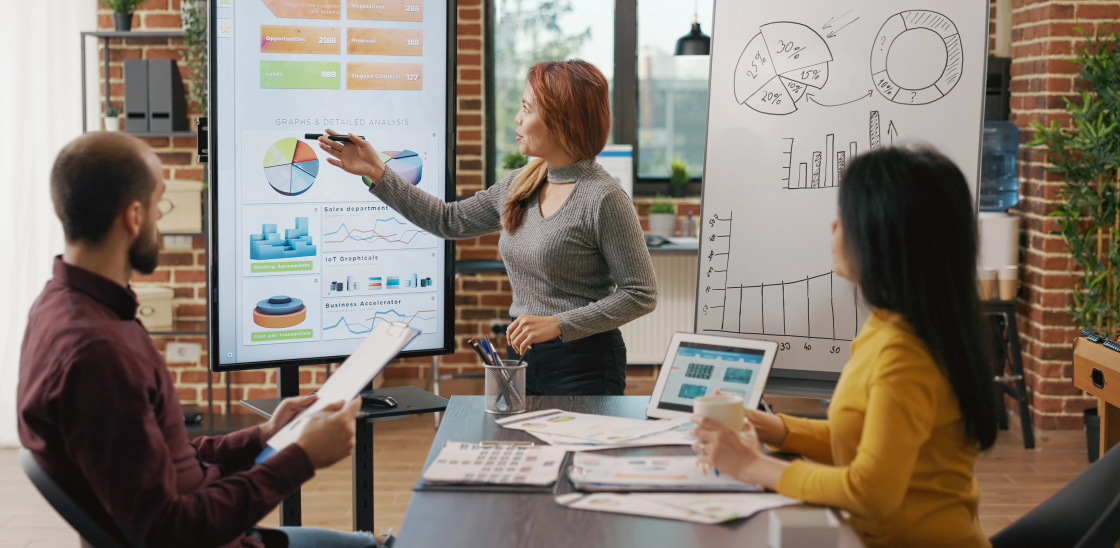 In the digital era, organizations are surrounded by a huge data deluge from multiple sources in different formats. Data modernization helps CPG companies manage data for meaningful analytics and insights for effective decision making.
A recent podcast conducted by The CPG Guys led by Sri Rajagopalan (Chief Customer Officer at General Mills) and Peter V.S. Bond (VP of Partner Development at Fetch Rewards) in conversation with Frank Cervi (SVP of Supply Chain- Strategy and Transformation, Mondelēz) and Mayur Rustagi (Co-Founder and CTO, Sigmoid) discussed data modernization strategies, dynamic insights generation, AI for personalization, analytics scale up, and more.
Podcast Excerpts
Q1 Sri: How did Sigmoid's journey begin, what was the inspiration, and where are you as a company today?
Mayur:We bootstrapped the company in 2013 in Bangalore with two of my co-founders Lokesh Anand and Rahul Kumar Singh. We started our journey by helping technology startups in the Bay Area in building analytical solutions. We quickly realized that the data space was ripe for disruption based on two aspects:
Every business decision can be made better with data. A ton of value is buried under data that can transform businesses and it is extremely important to tap into this data to decide the winners in this new world.
Every company struggles in creating the right data setup to extract the value out of data. Building big data systems requires unique expertise which is completely different from traditional software engineering and most companies are not bred with it. Even core technology companies were struggling with it.
This inspired us to create Sigmoid. Today, we have helped more than 25 global Fortune 500 companies build their next-generation data engineering and AI/ML solutions, creating a business impact of hundreds of millions of dollars and we're proud of it.
Q2 Peter: As a veteran in the CPG industry, how are data engineering and AI impacting your business? Where does Data fit now, as compared to 5 years?
Frank: Data engineering and AI are significantly impacting every aspect of the CPG world. Going 5 years back, organizations were simply talking about AI but now they are implementing it. As the AI implementation gets real, organizations face a number of challenges such as:
Do I have the right data?
Is the data clean?
How can I analyze the data?
How can I set up the system to self learn?
As AI and data engineering open up new avenues in the CPG world, we see the challenges multiplying. For example, we have been forecasting our sales at Mondelez for over 35 years now but have only been able to achieve 70% of forecast accuracy. With AI and machine learning models, we are able to gain between 5-10 percentage points of accuracy as these models learn from data across various sources.
Q3 Sri: The intersection of data + AI is sizzling hot these days. AI can help take the most complex data sets and deliver reporting quickly. Is this the biggest opportunity in the CPG industry for dynamic insights generation?
Mayur: Numerous companies have started to integrate AI into their business functions on a day-to-day basis to make their decision-making more comprehensive. Sigmoid's decade-long experience in AI helps our customers choose which problems can be solved with AI and how. We help companies find answers to questions like:
Should AI entirely take over the decision-making process?
Should AI help provide insights for decision-making?
For instance, we had a customer that was trying to figure out the right ad combination for their audiences manually. They were looking at larger segments and geographical areas with about 20 combinations which hindered them into getting to granular details of each customer. We identified their methodology and the KPIs they are looking to beat and created an AI system that could scale up to 100,000 combinations to identify the right combination for each person. This combination is difficult to create if done completely manually.
Q4 Peter: How is Sigmoid different from other data analytics companies? What are the tangible results of this for CPG brands or retailers? How can this result in downstream ROI generation?
Mayur: Sigmoid is an end-to-end data firm providing a comprehensive solution to our customers. We build systems to pull data from retailers' marketing campaigns and databases, create data lakes for storage and create machine learning models and analytical systems to analyze it. This cross-functional approach means that customers can reach out to us no matter where they are in their data journey. Many companies starting their AI journey may get stuck with manual systems, which are error-prone and slow. Our approach is very different.

We build models and reports with a strong engineering foundation so every new report is created faster. We have created our own "Agile Framework for Data" which is a unique process to eliminate risk and ensure success.
Our company was founded in the era of cloud and open source. We manage and run some of the largest systems in the cloud with about petabytes of data being stored in GCP, Snowflake and other cloud providers. We process close to about 300 terabytes of data across all of our customers with a strong engineering foundation, data expertise, and cloud knowledge that sets us apart from every other analytics company.
Q5 Sri: Solving the digital and analytics scale-up challenge in consumer goods is a real thing. How is Sigmoid helping its customers? Frank, please chime in with how your role helps take Mondelez forward on this?
Frank: While there are numerous companies in the market that provide business intelligence, data visualization, and analytics tools, Sigmoid actually addresses 'data'. Instead of offering a nice looking dashboard, they look at your needs holistically and solve the business problem to get you the targeted ROI.
Mayur: As organizations become data-driven, the demand for data management and AI solutions to deliver personalized insights is increasing. The COVID-19 pandemic has only fueled this demand due to an online shift in the marketing and sales channels of brands. From not knowing how many customers visited the store to tracking shopping journeys of each customer on the online portal, organizations are exposed to rich information. In addition, online sales gives companies a measurable ROI. This also requires them to have a strong data management expertise to track data in real-time and iterate faster. Here, Sigmoid can help automate the data ingestion process from online retail for CPG companies to keep tabs on their performance in a seamless manner. We worked for a leading CPG company in the oral space to automate their entire data ingestion from online retail to track their sales and sales trends. Our solution helped them save $1.5 million from the get-go.
Q6 Peter: What did you find different in Sigmoid's approach viz. other technology companies that you've dealt with?
Frank: Sigmoid is offering a business solution as opposed to selling a product. While other technology companies offer an off-the-shelf product compelling customers to adapt to the solution and change their business process to generate best results. In addition, these products require a huge amount of what I call 'plumbing flow of data.'

Mayur: We believe that data as a system has physics involved and it takes time to move and read data. Organizations have to use products that align with their data, which are complex, large moving parts. We like to align with customer needs and understand where they are on their journey and offer them immediate solutions rather than forcefitting products into their systems.
Q7 Sri: Sigmoid is one of the fastest-growing technology companies in The Americas. What's driving this growth?
Mayur: Our passion and a single-minded focus on data is a big part behind the growth. The future is data-driven and will create new growth avenues for companies. Today, we are a trusted data partner for the world's leading companies across industries such as CPG, retail, financial services, manufacturing, and media. We are a group of 500 data experts who know what the customers want and that's why the customers love us.
Q8 Peter: What does the future hold for Sigmoid? What can your customers and those who want to be partners expect from you?
Mayur: Looking at the last decade, there is an ongoing shift toward cloud for more agility from a technology perspective. Secondly, we are seeing a number of traditional companies become software companies. For instance, financial companies are creating interactive software applications to enable their customers to interact with them through a mobile for funds transfer, invoices, and even for reaching out to a customer service executive. Similarly, the travel industry is also offering software solutions to make bookings. With the COVID-19 pandemic, the same change is being witnessed in the CPG industry. Companies need to evolve and iterate faster than before to stay on top of the game to reach the level of a software company. This is a huge opportunity for Sigmoid to help our CPG partners track the data.