Deploy Machine Learning Models Faster
More than 50% of ML models fail to move from proof of concept to production, which remains a major machine learning challenge faced by companies. Various teams often work in silos leading to complexities in creating, managing, and deploying machine learning models.
Sigmoid's MLOps process provides the right mix of data science, data engineering, and DataOps expertise, required to operationalize and scale machine learning to deliver business value, and build an effective AI strategy. Our expertise in open-source MLOPs and cloud technologies enables you to build custom ML solutions and maximize ROI. We help data-driven companies to accelerate time to business value for AI projects by 30% by strengthening ML model life cycle management and overcoming the challenges of model drift.
Speed Up Data Science Projects
Sigmoid enables businesses to efficiently build and manage machine learning projects throughout the development lifecycle. Our MLOps practice enables data-driven enterprises to consistently build, deploy and monitor ML models at scale.

Since integrating Sigmoid's real-time platform, we have better visibility into high-volume data sets and have been able to translate these insights into new business opportunities.
Itay Riemer
VP – Programmatic and Data,
Brand Solutions
Frequently Asked Questions
Overcome Machine Learning Challenges With Our MLOPs Framework
From identifying the business requirement to training ML models and maintaining them, MLOps consulting services by Sigmoid brings together the best talent in Data Engineering, DataOps, and Machine Learning across the entire lifecycle to drive analytics success.
Setting up the right data lake and enabling scalable computing resources from the start
Choosing a Tech stack that ensures interoperability in modeling techniques and model Re-trainability
Adopting the right coding practices and following the right integration approach
Monitoring the model performance, carrying out periodic health checks, and automating model updates to eliminate model drift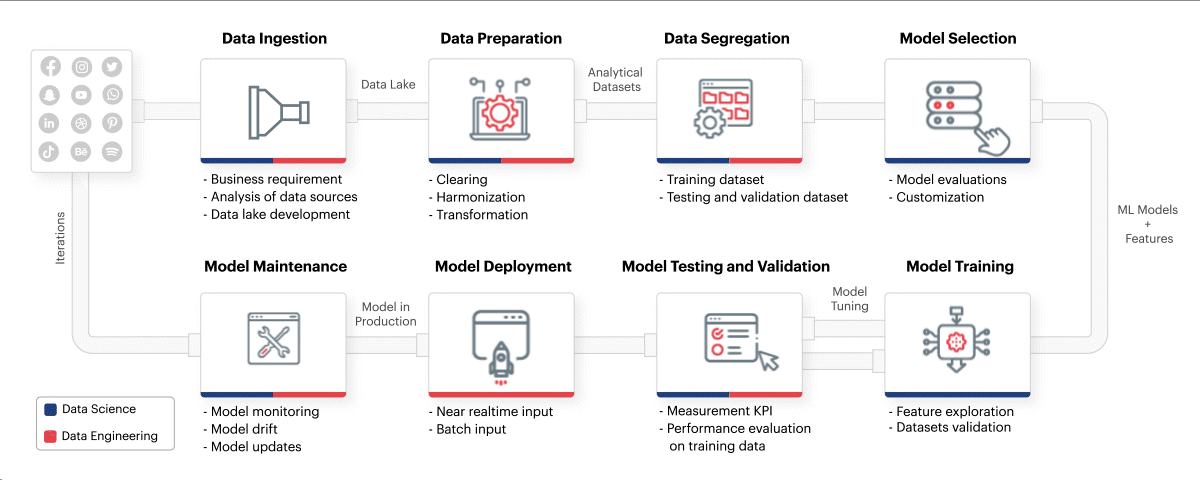 E-Book: MLOps best practices for high quality ML models in production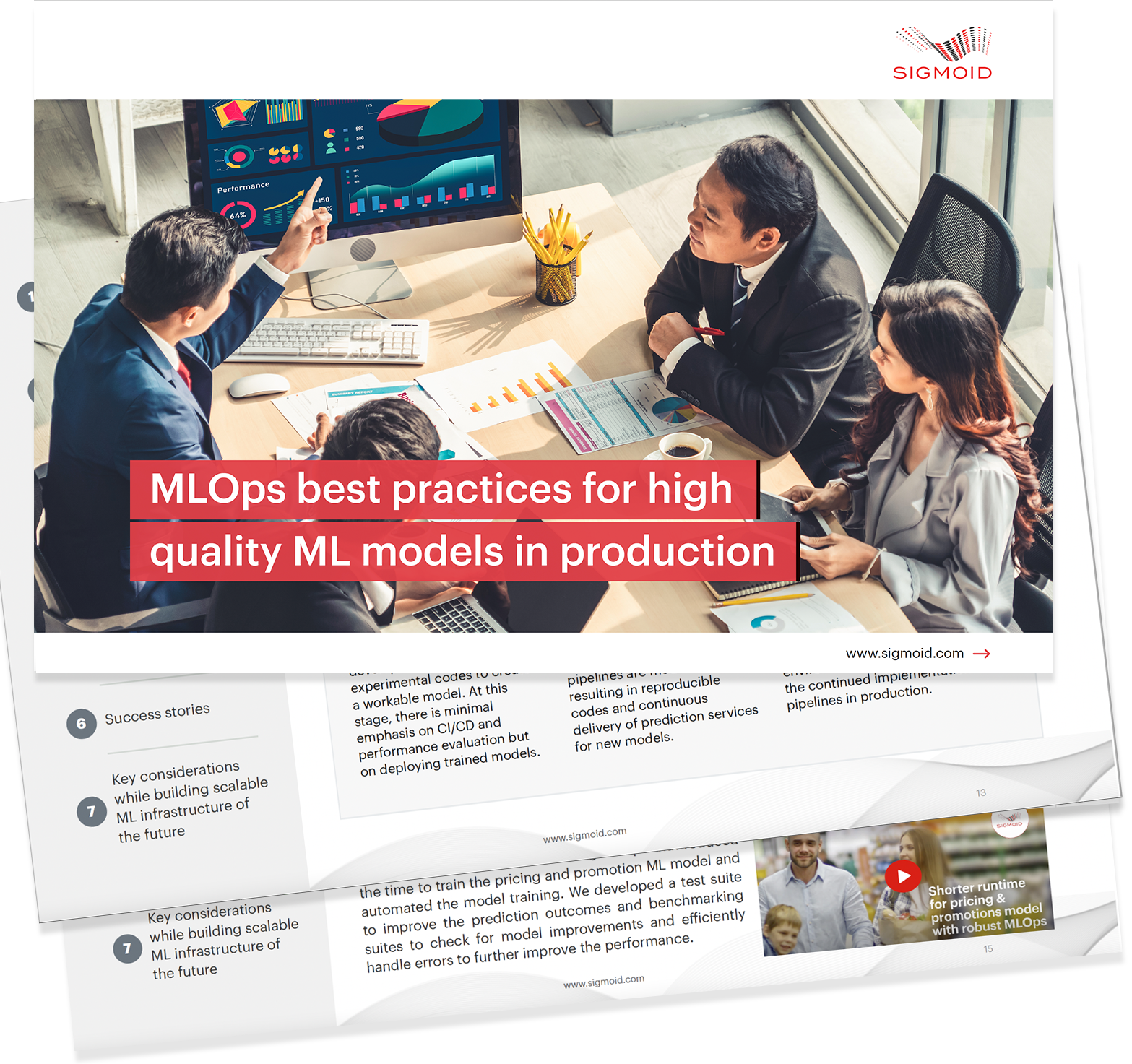 Taking ML models from PoC to production with MLOps
Gartner predicts that through 2022, only 20% of analytic insights will deliver business outcomes. This is attributed to the impediments that technology and business leaders face in moving ML models to production. The eBook discusses how to effectively approach MLOps using tried and tested methods.
Learn more about the data engineering services
Want to know more about our Data Engineering service offerings?
We help Fortune 500 companies leverage data to drive decision-making. Our solutions in ETL, Data Pipelines and Cloud Data warehouse have helped them modernize their data infrastructure to enable enterprise-wide data & analytics at scale.
Let's discuss how you can leverage our Data Engineering services to build efficient operations. Rest assured, it's an absolute non-binding initial consultation with our Machine Learning Experts.