Data Pipelines
ELT/ETL solutions to collate, build and process large volumes of data
Build Scalable & Reliable Data Pipelines
Data silos are a common challenge for companies to develop efficient business strategies. Organizations are looking to extract data from multiple sources, integrate and load them into a data warehouse system to drive better insights. Sigmoid's ETL & data warehouse solutions enable enterprises with data pipelines to store, process, and manage huge volumes of data from diverse sources at varying speeds. We leverage our expertise in the end-to-end data engineering ecosystem to select or recommend the best of the breed technology stack for building the data pipelines that are robust and significantly reduce the average query processing time, generating faster insights. We have built over 500 data engineering pipelines using pyspark and other ELT tools, including GCP and AWS ETL pipelines for various companies achieving over 60% faster reports and near real-time visibility to customer insights.
What we do
Selecting the right workflow (ETL vs ELT) and data warehousing solution is extremely critical in your data infrastructure. We are pioneers in building scalable and reliable data pipelines and bring about their automation to empower enterprises with faster access to quality data and insights. Sigmoid provides data teams superior query performance through intelligent processing and data management. The data pipeline solutions are customized to specific business needs and the extracted data is transformed for successful loading into the data warehouse on the cloud.
Frequently Asked Questions
Robust data pipelines significantly reduce the average query processing times, leading to faster access to insights. Automating data pipelines automates the infrastructure building for transfer of data between systems without the need for manual interventions or adjustments.
ETL (extract, transform, load) transforms the data at the staging area and redact sensitive data before loading it into the target device. Transformations have a higher latency, which can be reduced with streaming ETL. The ETL pipeline can optimize uptime and can be used to manage edge cases. On the other hand, ELT (extract, load, transform) loads the raw data directly into the target device, where the transformation takes place. In this pipeline, the latency is reduced in cases where there are little or no transformations. Edge case solutions that are generic will result in downtime or increased latency in ELT.
The modern data stack, which consists of a suite of tools such as ELT data pipelines, cloud data warehouse for data integration, helps businesses take useful steps to make their business data more powerful and execute it in a way that supports progress for tomorrow. These tools help businesses move toward the data maturity journey.
It depends on a case-to-case basis. ETL tools usually do a good job of moving data from different sources into a relational data warehouse. If that works for you, there's no urgent need to replace it. However, there are a few scenarios where ELT tools should definitely be considered. For example, an ELT solution may be a better option if your biggest challenges are the increasing volume, velocity and variety of data sources being consumed.
Data Pipeline Case Studies
Read some of our success stories here
How Data Engineering Amplifies Business Value of Advanced Analytics
ETL Data Pipeline Resources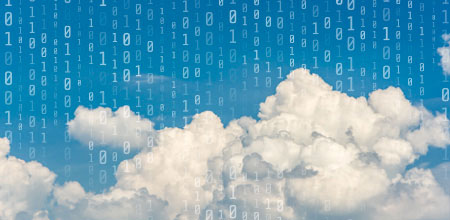 Amplifying Business Value of Analytics with Cloud Data Warehouse
Cloud data warehouses enable companies with a scalable data infrastructure to handle high-performance analytics workloads.
Learn more about the data engineering services