Striking a balance between data privacy and personalization with marketing analytics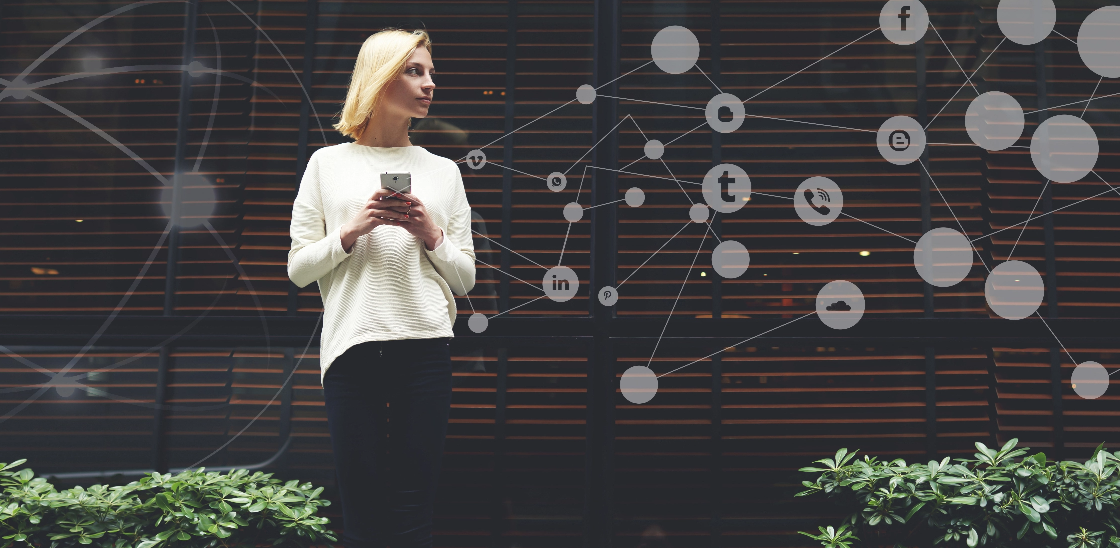 The proliferation of digital media has already had a profound impact on how consumers engage with companies. More recently, the COVID-19 pandemic has spurred a bigger shift in consumer habits. Today, customers expect a seamless, cross-channel experience in their entire journey from product consideration and purchase to after-sale service. A McKinsey study also reveals that personalization can lead to up to 20% higher customer satisfaction and increase sales conversion by up to 15%. This has compelled marketers to develop highly targeted personalized marketing campaigns by harnessing terabytes of consumer data at their disposal.
In order to maximize the ROI, on marketing spend, marketers today can accurately identify the channels that have the potential to generate leads. They can gauge the marketing effectiveness of a campaign and forecast the impact of increased and decreased spending on each channel in order to derive tangible results. And, all this is possible because marketers today have access to huge streams of customer data that can help them get visibility into such information through tracking, attribution, and marketing performance measurement.
Irrespective of the fact that digital channels today are easily trackable with marketing tools, attribution has emerged as a key challenge for several marketers given the increased push towards data privacy. Attribution essentially requires companies to identify each customer individually and track their ad exposure and post-view behaviors, often across screens. Stringent privacy regulations on the other hand mandate the opposite unless there's a clear consent from the customer.
Modern consumers are becoming increasingly aware and concerned about enterprise data collection practices. A recent consumer survey found that 97% of respondents are somewhat or very concerned about their personal data privacy. Therefore, it is no surprise that consumers want their personal data to be protected and used with consent. Yet, studies also reveal that consumers expect brands and companies to offer personalized recommendations and experiences. This has created the data privacy-personalization dichotomy which companies need to overcome in order to drive long-term value from the consumer data that they harvest. This blog will discuss how marketing analytics paves the right way for companies to navigate through these complexities.
Why is Marketing Analytics Important in the Current Scenario?
Laws such as the General Data Protection Regulation (GDPR) and growing consumer awareness about data privacy rights have made data collection efforts more complex than before. For example companies in the CPG sector need to continuously track consumers' buying habits and preferences to offer personalized products and services. And, without access to personal data, they cannot forecast demand, make real-time changes in their marketing campaigns or reap the benefits of hyper-personalization.
With privacy concerns making it arduous for marketers to collect and process large volumes of personal data, there is an urgent need for an analytical solution that can utilize whatever data are available to provide contextually relevant insights. Marketing analytics can address this trepidation by creating data-driven strategies that not only prioritize data privacy but also help companies to remain competitive in the market.
A future-proof marketing analytics solution can protect data while helping organizations to create personalized messaging and campaigns. It can effectively derive actionable insights from a combination of past and present consumer data, even if it is anonymized.
Benefits of Marketing Analytics in a Privacy-Concerned World
With Google eliminating IP address logging in GA4 and Apple's App Tracking Transparency (ATT), the privacy landscape is continuously becoming tighter. Marketers need to anchor their strategies based on their first-party data and adopt attribution models that enhance the value of those data assets. Marketing analytics serve as a means to maximize the potential of available data and guide organizations in the right direction. Here are some of the main advantages of using marketing analytics in a world characterized by extreme privacy paradox:

Optimized Marketing Spend with Right Attribution
Consumers are becoming more concerned about their data privacy. Due to this, companies are finding it difficult to get a granular view of their data and determine how to optimally spend their marketing budget. Attribution models such as Marketing Mix Modeling and Multi-Touch Attribution can help marketers utilize the available consumer data in the best way possible and create campaigns that have the greatest impact on conversions or customer experience.
Data-Driven Decision Making
Marketing analytics converts available data into actionable insights, thus helping companies to make informed decisions. In fact, the research found that 2 out of 3 leading marketers say data-driven decisions are superior to those based on gut instinct. Real-time marketing analytics with proper data privacy propositions allow companies to understand their target consumers and optimize their ongoing marketing campaigns.
Optimized Marketing Campaigns
More than 70% of consumers feel frustrated with irrelevant and impersonalized marketing content. Marketing analytics evaluates available consumer data and provides insights regarding the types of visuals and content today's modern consumers prefer to engage with. This helps to optimize marketing campaigns, enabling companies to deliver content that resonates with consumers' personal internets and improves their overall engagement experience.
Better Customer Experience
A survey revealed that 84% of consumers consider experience as important as products or services provided by a company. But delivering personalized experiences has become a grim feat amid rising concerns around consumer data and privacy. Marketing analytics can help companies to create consumer profiles based on anonymized information or aggregate behavior data. Using these profiles, marketing departments can develop and deliver targeted and personalized experiences.
Being Future-Ready with Marketing Analytics
Modern marketing is all about personalization. Consumers expect it at every step of their buying process and beyond, and it provides businesses with an opportunity to collect data and encourage customers to act. Marketing analytics can be the perfect tool for marketers looking to maintain a healthy balance between data privacy and personalization. Ultimately, it can assist companies in boosting their customer conversions, retention, and sales.
To move quickly with marketing analytics, many companies are reaching out to experts, such as Sigmoid. Sigmoid's marketing analytics solution can help companies build scalable personalized recommendation engines with robust open-source platforms that enable hyper-personalization and quasi-experimental approaches that overcome the availability of personally identifiable customer information.
About the Author
Ken Mallon is the President, Mallon Advisory services. Ken is a 20-year tech and analytics veteran who has held executive leadership positions at large Tech (Yahoo, Microsoft) and Research (Ipsos, Kantar) companies as well as 4INFO, Jornaya, and Samba TV. He also serves as a member of the Forbes Technology Council.