Online marketing spend optimization for a CPG brand on a leading eCommerce platform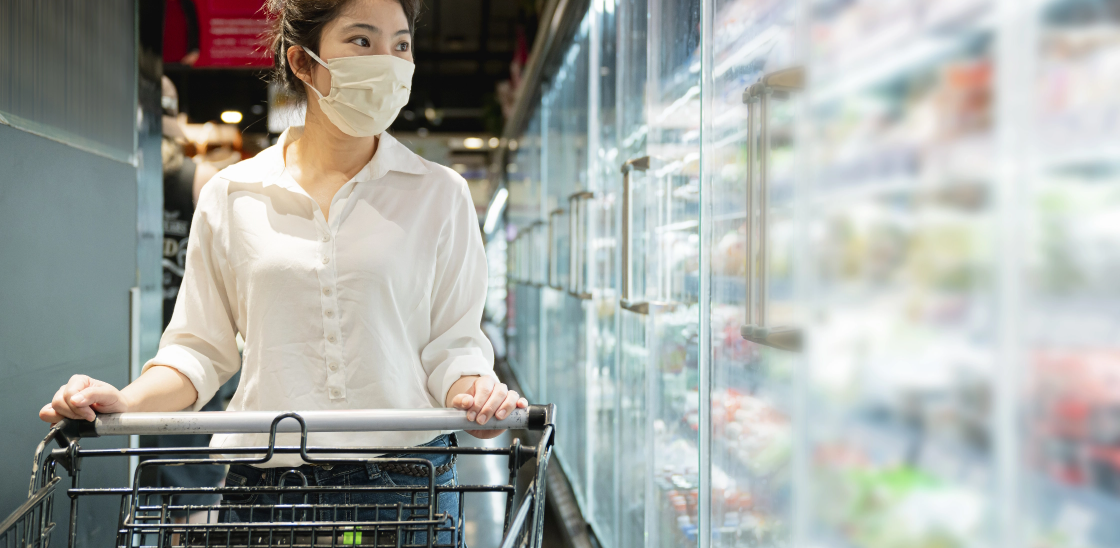 To remain relevant and competitive in the market, a majority of CPG companies have shifted their focus on a deeper analysis of customer insights. While it is hard to predict the behavior, it is imperative that companies capture the change sooner and adjust their strategies accordingly. Digital disruption and CPG marketing analytics has provided new opportunities for CPG companies to communicate and sell products, and build on new opportunities. However, they struggle with reaching out to the right target audience, resulting in high marketing spends with low conversions.
COVID-19 pandemic has further accelerated the need to target the right audience as there has been a significant shift in human behavior, most of which are deemed to be permanent. One of the major changes was the immediate drift to the online mode of shopping over visiting physical stores. E-commerce websites became the comforting ground, and the trend is only expected to see a significant rise in the coming future.
According to a report, online grocery sales will grow by almost 80% in 2021 compared to 2019, before the pandemic hit. About 40% of consumers are trying online grocery for the first time.
To tap into the right opportunities and ensure an uphill growth, CPG companies need to align their marketing spend to reach a wider and more importantly relevant audience.
This case study covers a detailed approach on how we custom-built an automated recommendation engine for a CPG company that assessed all marketing campaigns and recommended ways to optimize the spend in order to achieve improved Return on Advertising Spend (ROAS). The recommendation engine was automated end-to-end without a need for manual intervention.
Challenges with Existing Marketing Campaign
The client witnessed an exponential increase in e-commerce sales due to the COVID-19 pandemic. While they had an existing marketing campaign up and running, the spend on the marketing efforts was quite high. The goal was to optimize the marketing spends for a particular product on a major online platform.
There were many challenges that customers faced. To begin with, the current marketing campaign was not streamlined which required constant changes based on rules and heuristics. Further, these campaigns were not properly analyzed, and decisions such as bid pricing and which campaign to run were mostly taken by intuition and past experience. Also, data pulls from various sources such as historical daily budget data, campaign dataset, repeat orders, ratings, and reviews, were manual and not always up to date.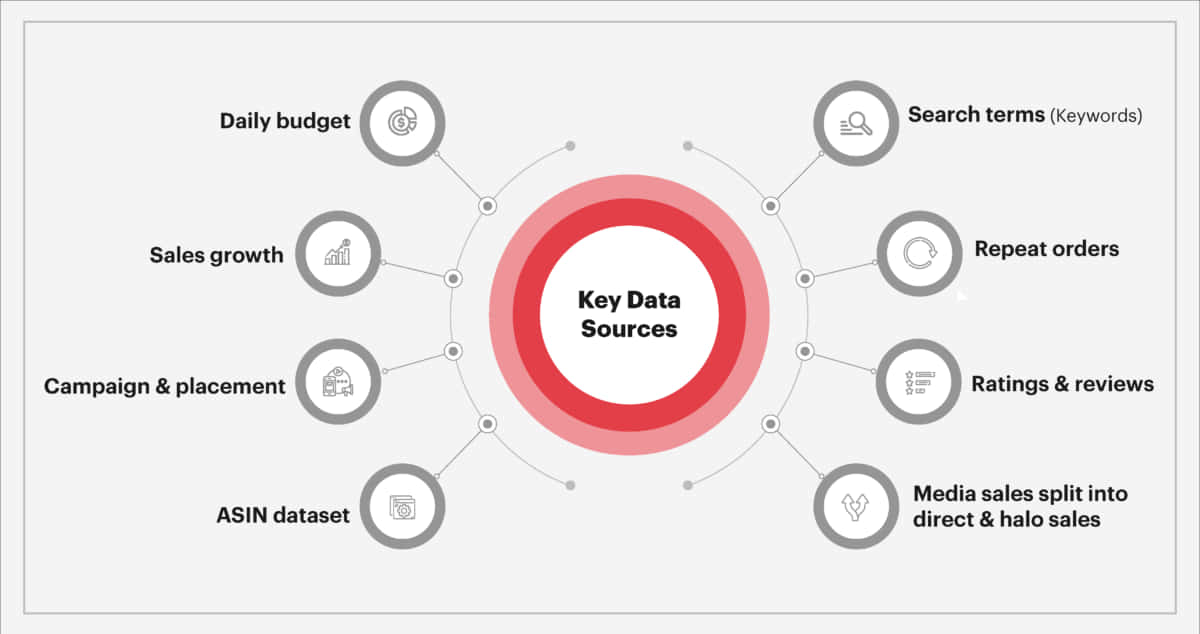 These challenges meant that the outcomes on advertising spend were not up to the mark and were highly priced, requiring an adoption of marketing campaign optimization.
Building Recommendation Engine
To solve the above challenges and optimize the campaigns, we built an automated recommendation system to optimize sponsored brand ad campaign spends on the online retailer platform. These ML-based recommender systems were trained on data such as online e-commerce sales data, marketing spend data for the entire category, user behavior, historical data, and current user activities to create smart systems to provide the best and relevant recommendations.
This robust end-to-end automated system suggested recommendations on improving campaign strategy such as improvements on video or banner ads, keywords usage for better product placement, and suggesting bid prices associated with the keywords that resulted in higher returns on ad spend for a specific brand. The recommendation engine was automated, hence required no manual intervention by campaign managers making the process fast and effective.
Campaign budget realignment and bid price optimization strategies ensured that the campaign budget is realigned from low-performance campaigns to high-performing campaigns yielding better placement of sponsored ads. Further, design experiments were executed to gather new information.
This resulted in better cost-saving and exploring other areas to invest in while ensuring growth in sales. The automated recommendation engine for optimizing ad campaigns is applicable for a majority of online retailers such as Amazon, eBay, Walmart, and more.
Business Impact
With the partial implementation of suggestions and recommendations, the CPG company saw nearly a 25% improvement in ROAS across all brand categories by optimizing marketing spends. Marketing campaign optimization efforts also resulted in nearly 10% cost-saving through better campaign budget realignment and bidding strategies for the client. The solution ensures a regular generation of recommendations, automated solutions, effective streamlining of marketing operations, and better distribution of products.
About the Author
Srishti is Content Marketing Manager at Sigmoid with a background in tech journalism. She has extensively covered Data Science and AI space in the past and is passionate about technologies defining them.