Customer Data Platform (CDP): A need or necessity?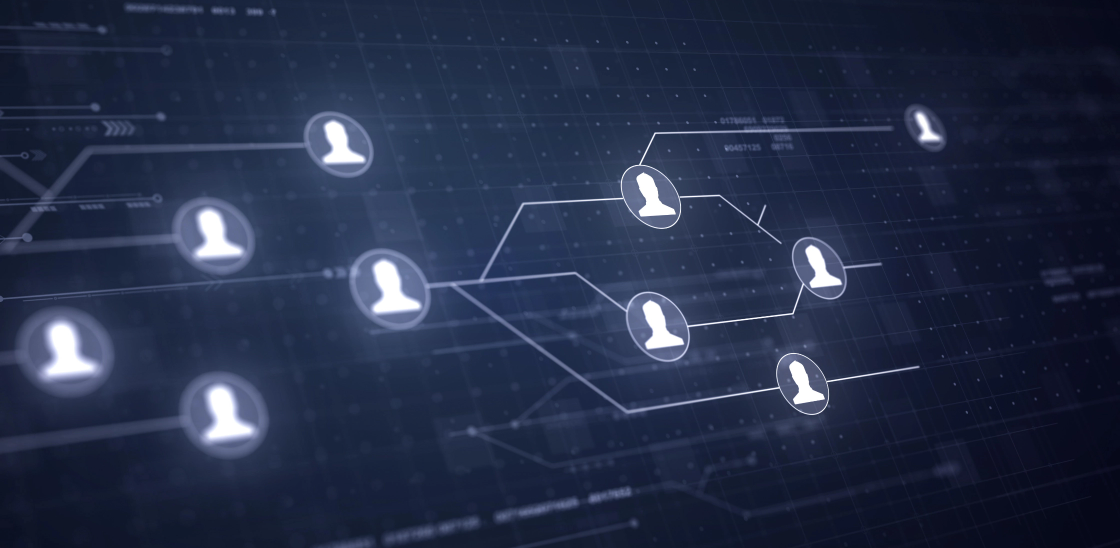 Consumers today create a heap of data and digital footprints than ever before. Starting from geographical, transactional or behavioral data, to data from ad impressions, purchases, product usage, it's everywhere. This data is collected in three ways: directly asking customers, by indirectly tracking customers or by simply adding other sources of customer data to their own.
The Customer Relationship Management data or CRM data is then locked in organizational silos which require IT intervention and custom integrations to work with. Also, it's not agile for the marketing team to do testing to look across customer experience and collect data about a single customer journey. According to a survey conducted by Forbes Insights and Treasure Data on 400 Marketing Leaders, it takes marketing professionals too much time to analyze the success of a marketing campaign and create insights or bring a change in the customer experience.
Gartner recently stated: "Customer Experience is the new marketing battlefront". In a 2019 PWC study: One of the expectations of Marketing Executives is that AI will help create better customer experiences. But the problem is if they can't get the data and unlock the data, AI can't do anything.
To get an elusive 360-degree view of the customer, and provide better customer experience, organizations needed a system which can pull customers data in one place and normalize it. It should also allow them to use it across different touchpoints.
This necessity generated the spark to emerging technology which provided customer data in one place: Customer Data Platform (CDP). The CDP brought customer data from all the disparate sources into a single intelligent environment and created a synchronized well-integrated view of the customer to be able to perform customer data analytics.
What is Customer Data Platform?
According to CDP Institute, CDP is a packaged software that creates a persistent, unified customer database that is accessible to other systems.
Additionally,
– In CDP, you can gather all the customer data and add other data that impact customers, like weather data, economic trends, etc.
– CDP allows you to create reports and perform analysis without having to create Jira tickets or ServiceNow tickets.
– You can ingest and load data with minimal IT help.
– One of the main reasons for the demand of CDP is Martech Stack Complexity, which is outpacing the organization capability. Now, through CDP, you can swap in and out of Martech without massive disruption.
– You can include data modeling and machine learning to make customer data actionable.
– CDP provides dynamic micro-segmentation at the customer level.
– You can also perform data cleansing, merge and purge, and enhance omnichannel customer profiles.
CDP Architecture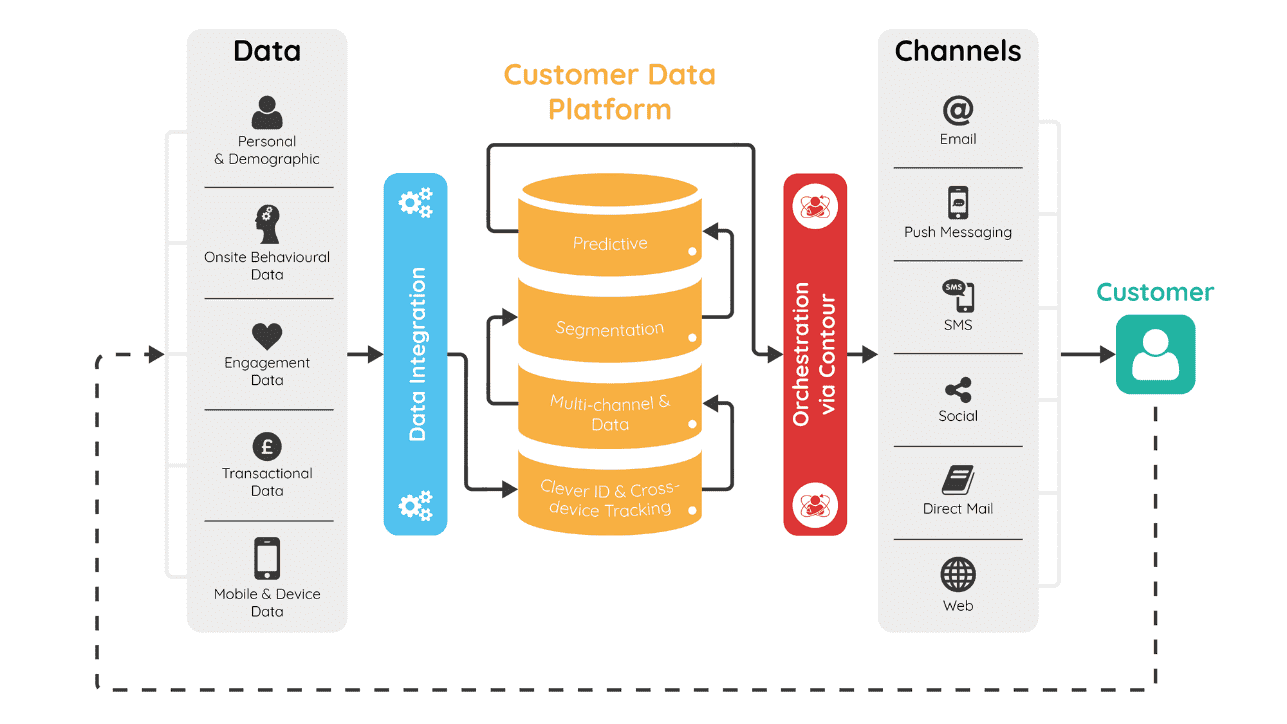 Source: Emailvendorselection.com
David Raab, Founder of CDP Institute said: "Customer Data Platforms are packaged software that helps companies solve a huge and growing problem: the need for unified, accessible customer data. Like most packaged software, a CDP reduces risk, deploys faster, costs less, and delivers a more powerful solution than custom-built alternatives… With careful planning, a CDP will provide the foundation your company needs in the years ahead to meet customer expectations for exceptional personalized experiences."
CRM and Business Intelligence solutions are also known for providing some insights about customer trends, but CDP provides unified customer data directly to marketing and sales. It also provides real-time, self-service access to customer data coming from device data, sales data, customer life cycle trends, social media and many more. CDP laid the foundation to greater personalization and a superior customer experience.
Fred Maurer, a Marketing Technology Consultant, wrote in his blog: "A customer data platform (CDP) can help forward-thinking marketers organize their data, enhance their audience segmentation and campaign planning, increase content engagement, streamline cross-channel marketing orchestration, and optimize analytics efforts. Strategy and cohesive technology solutions are vital to long term success. With the right strategy and CDP solution, marketers can transform omnichannel complexity and uncertainty into competitive advantages and measurable results."
Features of CDP
According to CDP Institute and Gartner, CDPs need to have certain features. Firstly, CDP needs to be marketer-ready and controllable by the marketing team or professional independent of the IT department. Secondly, CDP should be easy-to-use and web-based UI with built-in functionality.
Additionally it should have the following features:
Data Collection: A CDP should be able to load customer data from all different customer data sources. CDP requires a persistent and unified database to grab all that structured and unstructured customer data.
Unification: It should be able to combine and unify customers' profiles from all available information, from many sources, into a single complete profile.
Segmentation: It should have a web-based UI that gives marketers the ability to segment customers into custom audiences.
Activation: It must be able to push segmented data out to external systems and platforms.
Scalability: It should be able to scale and handle billions of events each day.
Analytics: Marketing-enabled Machine Learning algorithms for predictive outcomes and advanced analytics.
CDP Market
According to a report "Customer Data Platform Market" by MarketsandMarkets, the global customer data platform market size is likely to grow from USD 903.7 million in 2018 to USD 3,265.4 million by 2023, at a Compound Annual Growth Rate (CAGR) of 29.3% during the forecast period. In this forecast, SMEs segment is expected to grow at a higher CAGR as compared to Large Enterprises. This growth is due to the increase in demand for omnichannel customer experience for effective marketing activities. According to CDP Institute, CDP Market will increase to $1 Billion in revenue in 2019.
Conclusion
Customer Data Platforms are the new foundation of digital savvy marketing organizations who not only have a 360-degree view of the customer but also want to provide better and improved customer experience. CDPs are the next step after the data platforms such as CRM and DMPs. They are one of the most crucial components in the Martech stack if you want to have data-driven insights and customer-centric marketing campaigns. To handle the over increasing consumer digital footprint and deliver a unified customer experience across all channels, CDP is the new holy grail which can provide a better view of the market and will help you explore the endless opportunities that exist.
About the Author
Raghavendra is the Assistant Marketing Manager at Sigmoid. He specializes in content marketing domains, digital and social media marketing.