What we do
Sigmoid provides marketers with near real-time insights on various performance metrics to optimize marketing campaigns to deliver value offerings to the customers. Our proven techniques offer business leaders actionable insights to recalibrate marketing efforts, bring hyper-personalization and optimize the ROI on their marketing spend.

Web analytics
Leverage AI and machine learning to analyze customer behavior and actions taken across online channels to enhance user experience and improve visitor acquisition.

Marketing measurement
Adopt a unified analytics approach leveraging multi-touch attribution modeling and MMM to gain real-time campaign insights and consistently deliver contextually relevant user experiences through targeted advertising

Survey analytics
Analyze data, identify trends and generate actionable insights about consumer attitudes toward products and services at much higher response levels

Social media analytics
Enable informed decision-making by leveraging insights gained from contextualizing structured and unstructured data from various social media channels

Optimize marketing campaigns
Get real-time insights with campaign analytics on the performance on the marketing dollar, drive better budget realignment and adopt bidding strategies to manage campaigns that are always aligned to the marketing objectives

Personalization
Build scalable personalized recommendation engines with robust open-source platforms that enable hyper-personalization to increase order value and provide tailored brand experiences to consumers
Marketing analytics can help leaders get answers to questions like:
How are marketing campaigns performing?
What can we do to improve the performance of marketing activities?
Are our marketing activities performing well as compared to the competitors?
Which channels our competitors are using but we are not?
How much should we spend and on which channel?
What should be the next plan of action?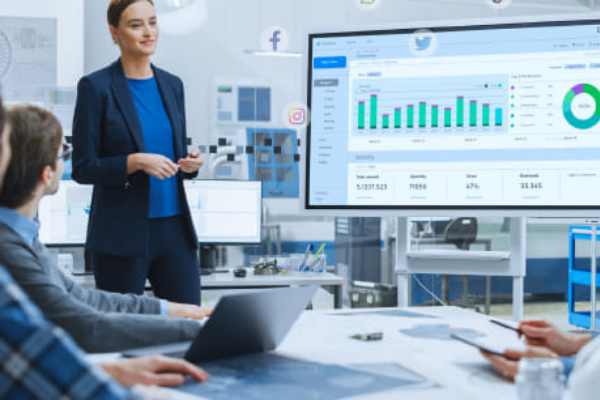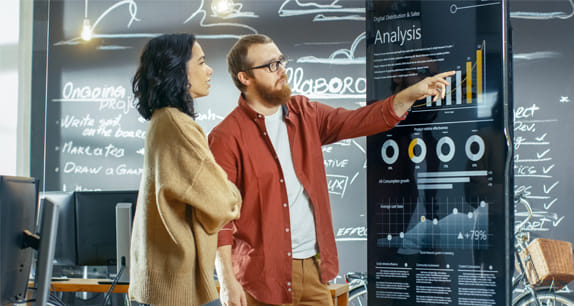 How to Improve Marketing ROI Using Multi-touch Attribution for CPG Brands
Learn the practice of evaluating the marketing touchpoints a consumer encounters on their path to purchase.
Frequently Asked Questions
Using data analytics and data science in marketing, businesses can analyze the data generated during various marketing activities and use it to improve marketing strategies. Marketing analytics can lend insights into the past and help marketing teams avoid similar mistakes and plan efficient marketing efforts in the future. It brings about personalization and facilitates optimization to pivot or make changes in the marketing campaigns allowing brands to deliver a more targeted return on investment (ROI). Marketing Analytics helps a business plan granular segmentation, design tailored and targetted messaging, and provide multi-channel customer view, among others.
Multi-touch attribution is a marketing measurement that looks at an individual's digital journey and determines the value of a customer at each touchpoint. While the first-touch and last-touch attributions have been helping marketers understand the touchpoints at the beginning and end of the customer journey respectively, multi-touch attribution modeling provides a granular view at every step of the campaign. MTA models generate faster reports and enable in-flight campaign optimization allowing marketers to measure and improve these interactions at a granular level in turn delivering incremental sales with optimal ROI.
Predictive marketing analytics helps marketers predict future events in marketing initiatives by integrating various techniques such as data mining, statistical analysis, machine learning, and more. It does so by analyzing patterns based on historical and transactional data that can be processed further for identifying future risks and opportunities. Marketers use predictive analytics for various use cases such as lead scoring, lead segmentation, campaign nurturing, customer lifetime value prediction, churn rate prediction, campaign optimization, and more. Some of the common predictive modeling techniques used by marketers include regression analysis, clustering, propensity models, and collaborative filtering.

Sigmoid's data science and data engineering teams are exceptional in understanding data and provide custom innovative solutions that directly impact the business revenue.
Michael Christian R. Collemiche
Head of Data and Analytics,
Belcorp
Want to optimize your marketing spending and improve ROI?
Sigmoid's powerful marketing analytics solutions offer business leaders actionable insights to recalibrate marketing efforts, bring hyper-personalization and optimize the ROI on their marketing spend with real-time targeted analytics.