Our Expertise in Marketing Measurement Strategy
The most pressing challenges marketers and brand managers face are tied to optimal utilization of limited budgets and fierce competition for consumer attention. This has led to increased reliance on data collection, analytics, and real-time connection with outcomes to make marketers more accountable and stretch budgets as far as possible. Sigmoid's marketing measurement and optimization solutions deliver key insights and marketing budget trends to empower marketers to make the right decisions at the right time, leading to significant gains in ROMI. Our solutions overcome conventional challenges while building Multi-Touch Attribution (MTA) and Marketing Mix Modeling (MMM) by creating a holistic approach for measuring each marketing activity. This helps in understanding the value of media campaigns by correlating advertising efforts and actual sales.
Challenges in Marketing Measurement Framework for CPG
Recent surveys state that the largest CPGs have databases of CRM and site data that are on average only 1/10th the size of databases of their retail peers. Over 90% of CPG leaders cite data collection, activation, and scaling as key obstacles to achieve their marketing goals. To add to these existing issues, enforcement of data privacy laws like GDPR and CCPA have led to further implications for CPG marketers and brand managers.
With such a growing divide between retail and CPG in terms of data and access challenges, it becomes extremely crucial to have knowledge of marketing spend by industry and a marketing management strategy with optimized marketing budget allocation to ensure the optimal return of each marketing dollar.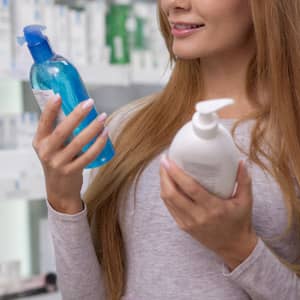 Tools & Methodologies for Measuring Marketing Effectiveness
Multi-Touch Attribution (MTA)
Understand the individual and synergistic impact of each media choice across the consumer's journey.
Test-and-Control / Holdout Testing
Test your hypotheses to make faster and smarter investment decisions across all marketing channels.
Unified Marketing Measurement Approaches (UMA)
Gain tactical and strategic marketing insights through a wider ecosystem of measurement.

11% improvement in marketing campaigns using Multi-Touch Attribution
Built a system for measuring marketing effectiveness (multi-touch and multi-channel), enabling mid-flight campaign modifications

15% lift in new user conversion using Multi-Touch Attribution and Marketing Mix Modeling
Created a system to measure drivers of incremental website traffic, optimize spends and messaging to acquire new users